Looking back on the past year, 2019 was a period where I continued to experiment and explore artmaking. It feels like I've been doing this for such a long time, so it is surprising for me to realise it is just my second year in art.
These days my eyes are easily fatigued, so I'll make this a quick post to review my favourite pieces of 2019!
I wanted this to be just about favourite pieces, but I realised there is more to life than that! Here were 6 highlights / lowlights of the year:
Set up a website for my art, which is the site you are on now.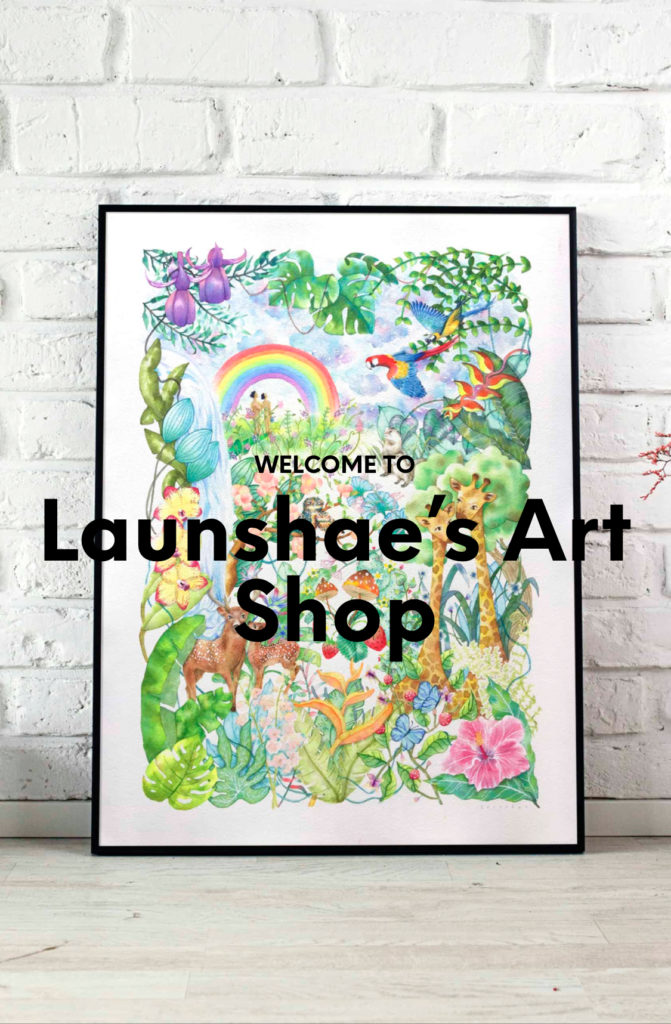 2. Joined my first art competition by Foodpanda and was very lucky to win!
3. Worked on the climate stripes friendship bracelet project with our friend Jie Hui; it was really interesting to come up with a way to weave the stripes into a bracelet. More info and a tutorial to make your own bracelet here.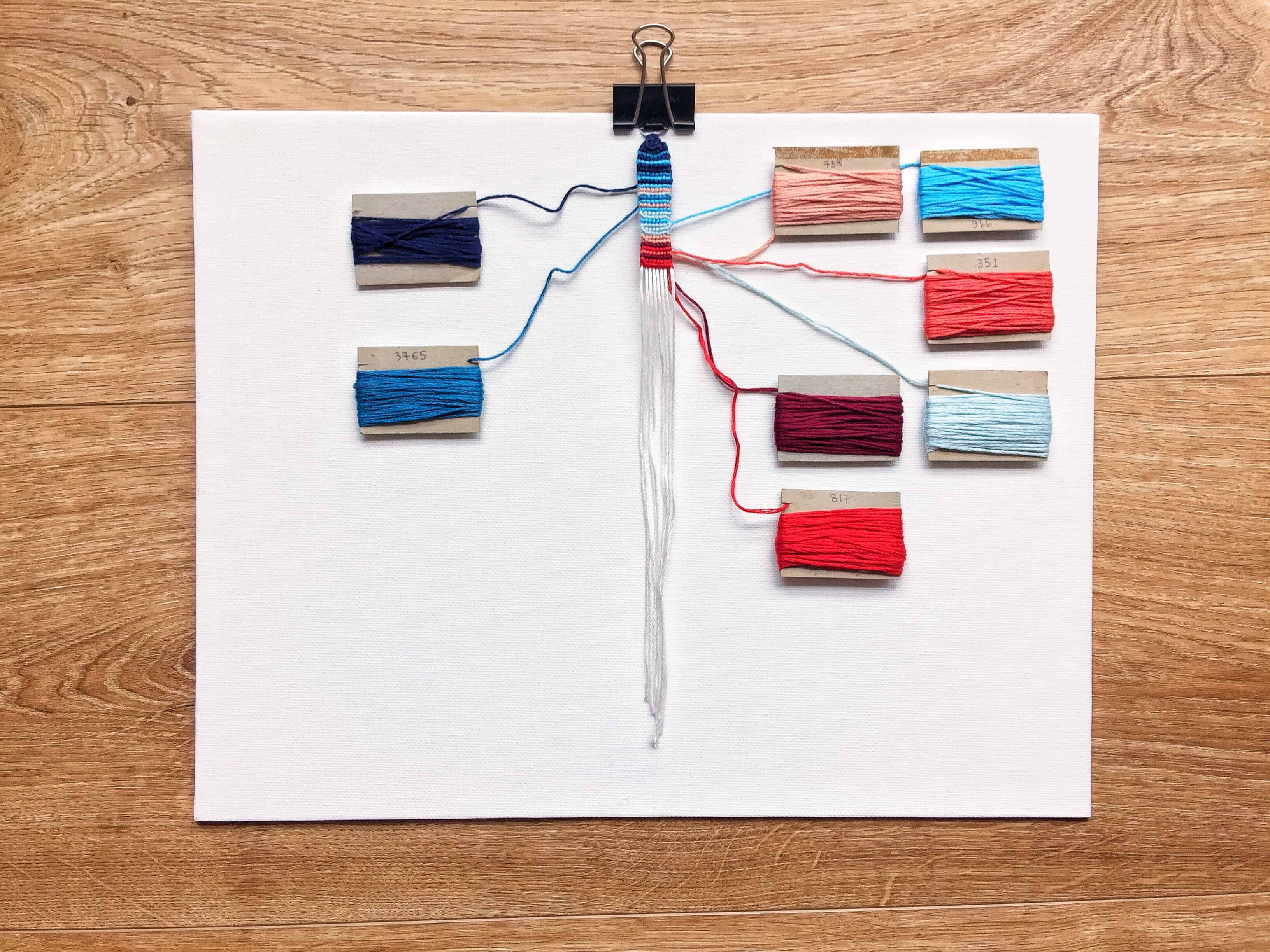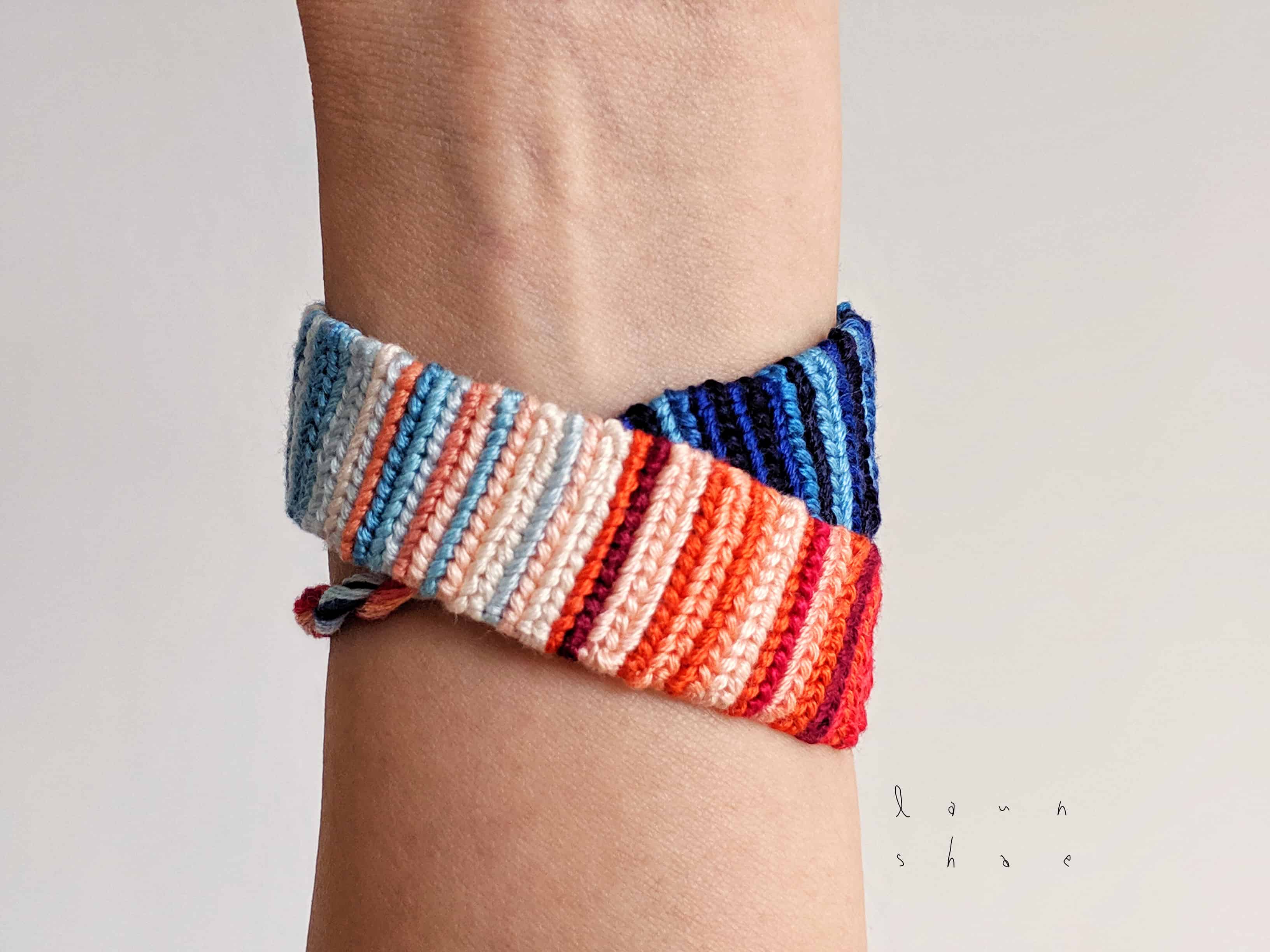 4. Completed my first commercial project – a yummy board game called Mooncake Master! Grateful to W and the Origame team. More about that here.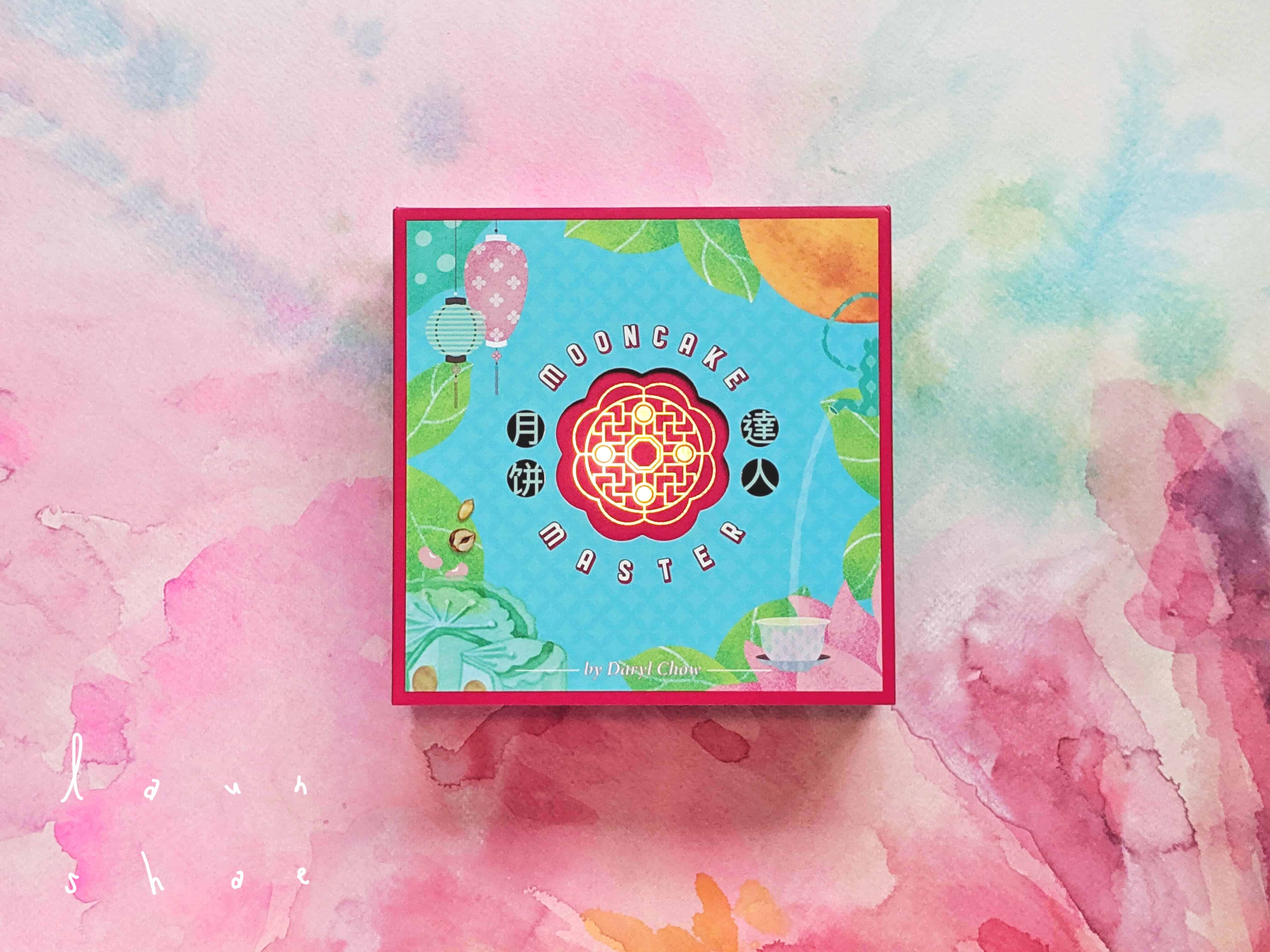 5. Distancing myself from social media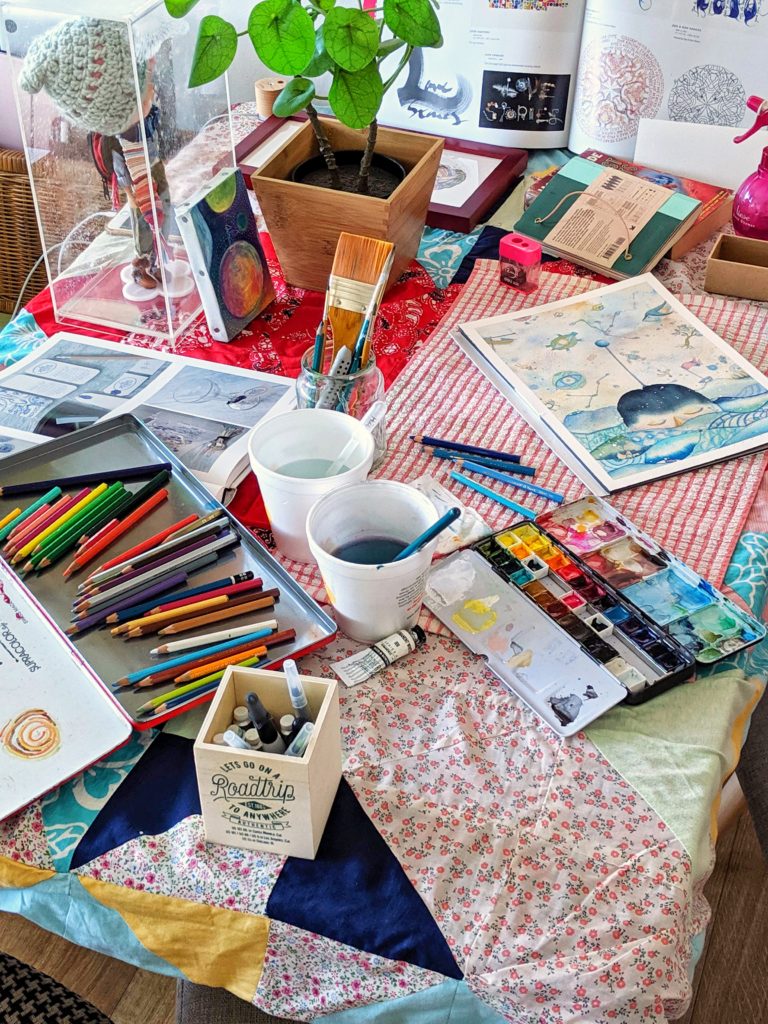 In November I grew to realise I was still very affected by social media likes – how I felt about my art, myself, was dependent on how many likes I got. I wanted to free myself of this dependence to create art that was true to me rather than art that is popular. I also had an illogical impulse to want to post something nearly everyday to show I was being productive.
Since then I started going onto social media just once a week to catch up on the happenings. With the time lag of 7 days, I have usually moved on to a new piece and am no longer as attached to the success or lack of, of the previous piece. I feel that this has helped me create more independently.
The painting above titled Open my eyes was created as a reminder to myself.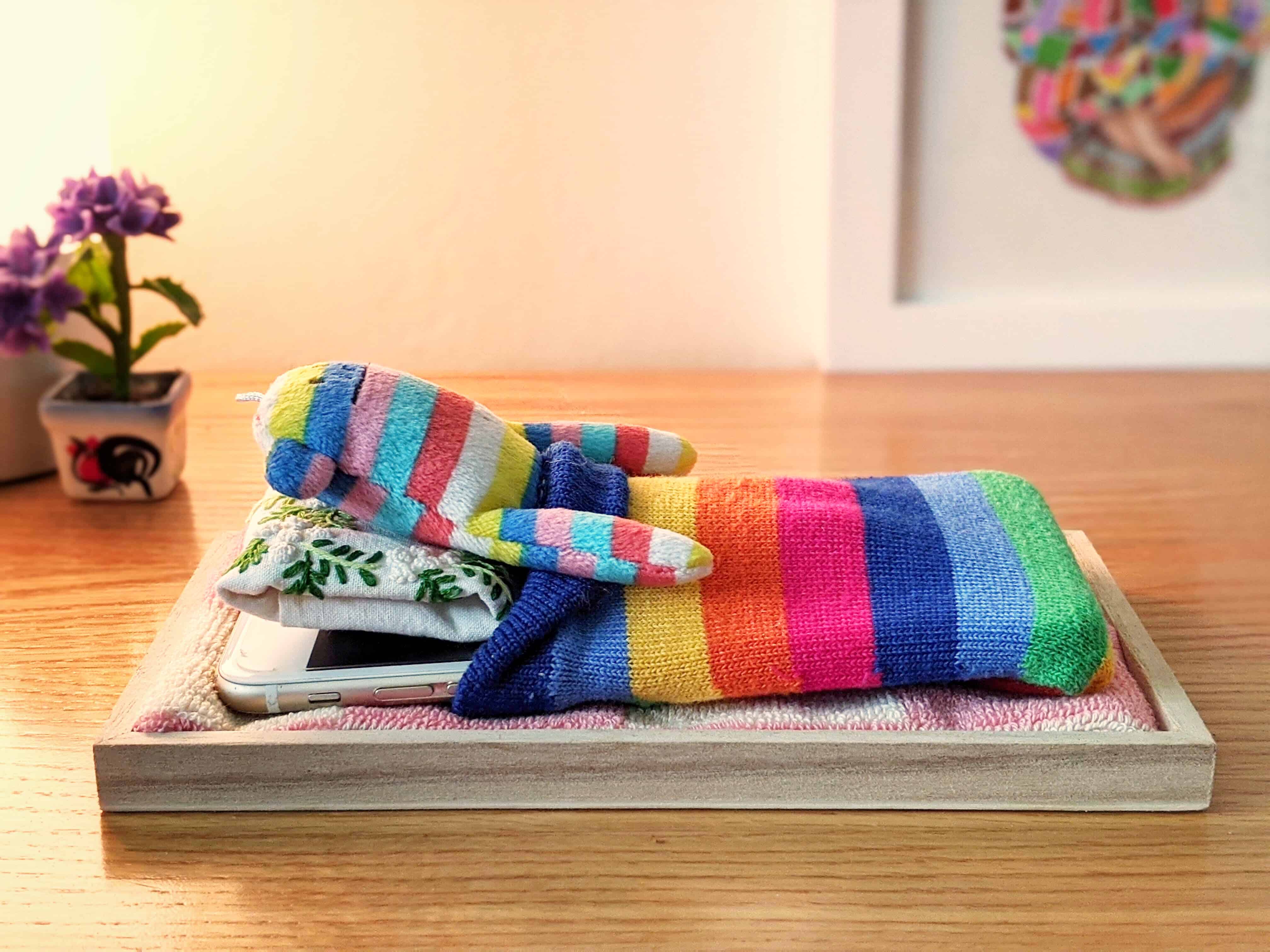 During the year my eyes would increasingly tire more easily, especially when I was working on screens. I've had to learn the hard way that I need to use my eyes gently and responsibly, like how you might use an outdated old computer. This is not easy as I have a tendency to dash till the finish end for I can't stand anything unfinished. With a limited shelf life remaining, I also have to be mindful to prioritise what I do to save my eyes for what matter most. On the bright side, taking frequent breaks means a cleaner house, more exercise and meditation.
And finally to wrap it up, my 4 favourite pieces of the year (couldn't narrow it down to 3!):
4. Playthings // Nov 2019
A portrait of my workspace. One day i thought perhaps it's not so much that i love art, as that i love to play.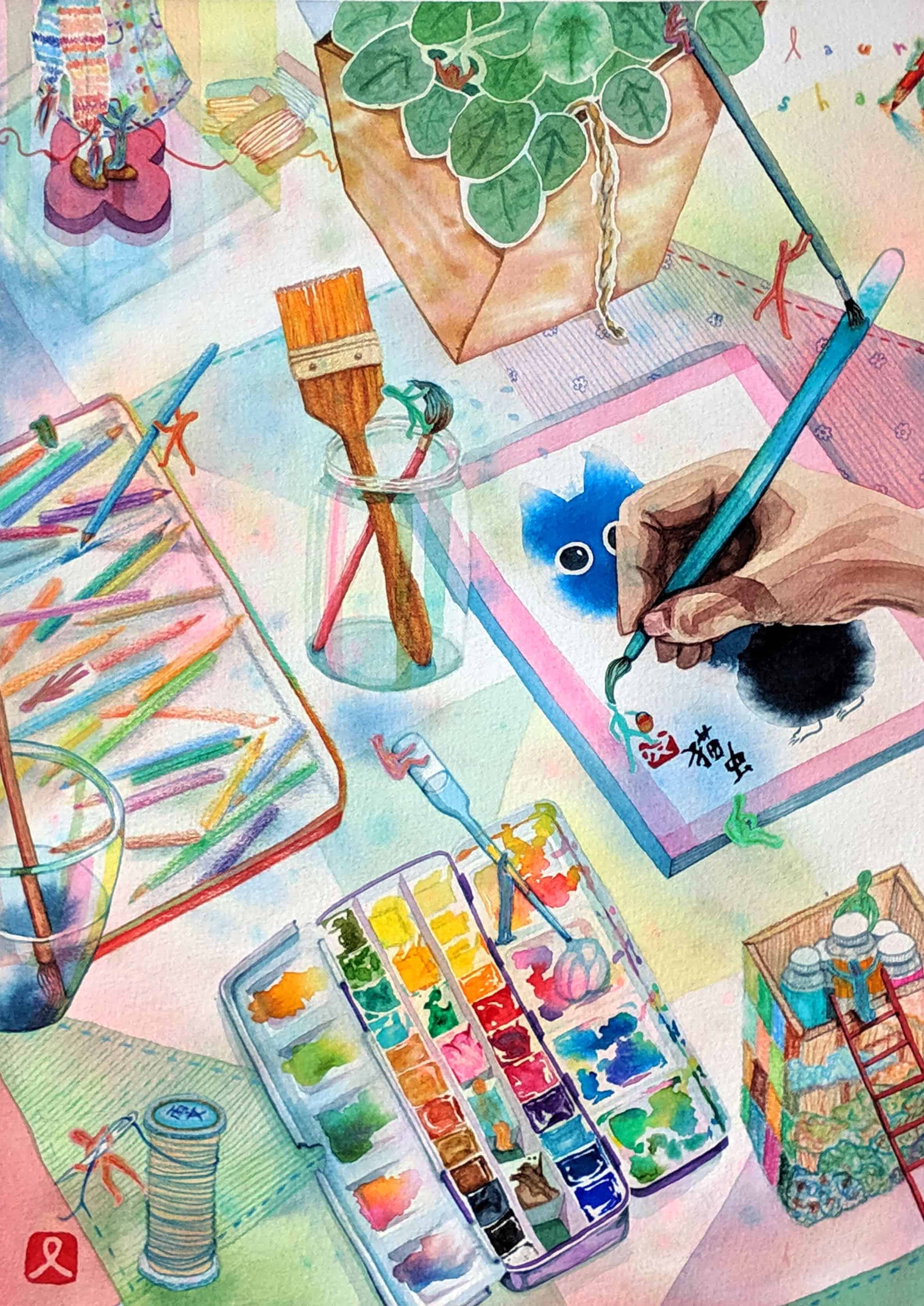 3. 雾锁南洋 // Aug 2019
雾锁南洋 is the title of a classic local tv drama from 1984, it translates to fog-lock-nan-yang (Nanyang refers to Singapore, south of China). How can a gaseous fog be hard enough to lockdown a country? Perhaps it does so by being pervasive, perhaps the feeling of being trapped is in our minds?
This piece of wood embroidery inspired by "雾锁南洋", aims to serve as a reminder, to free ourselves of the fog that entraps our mind.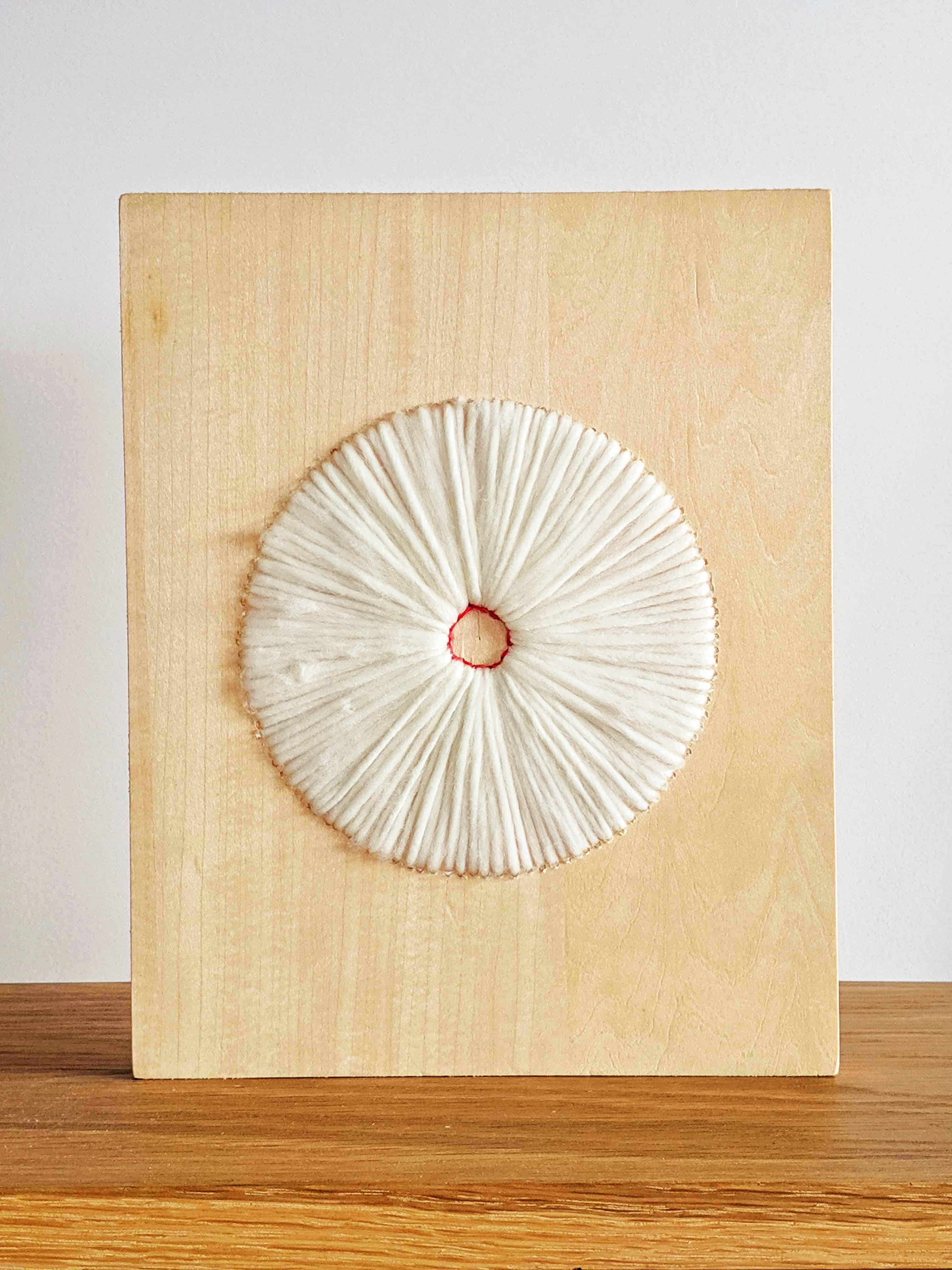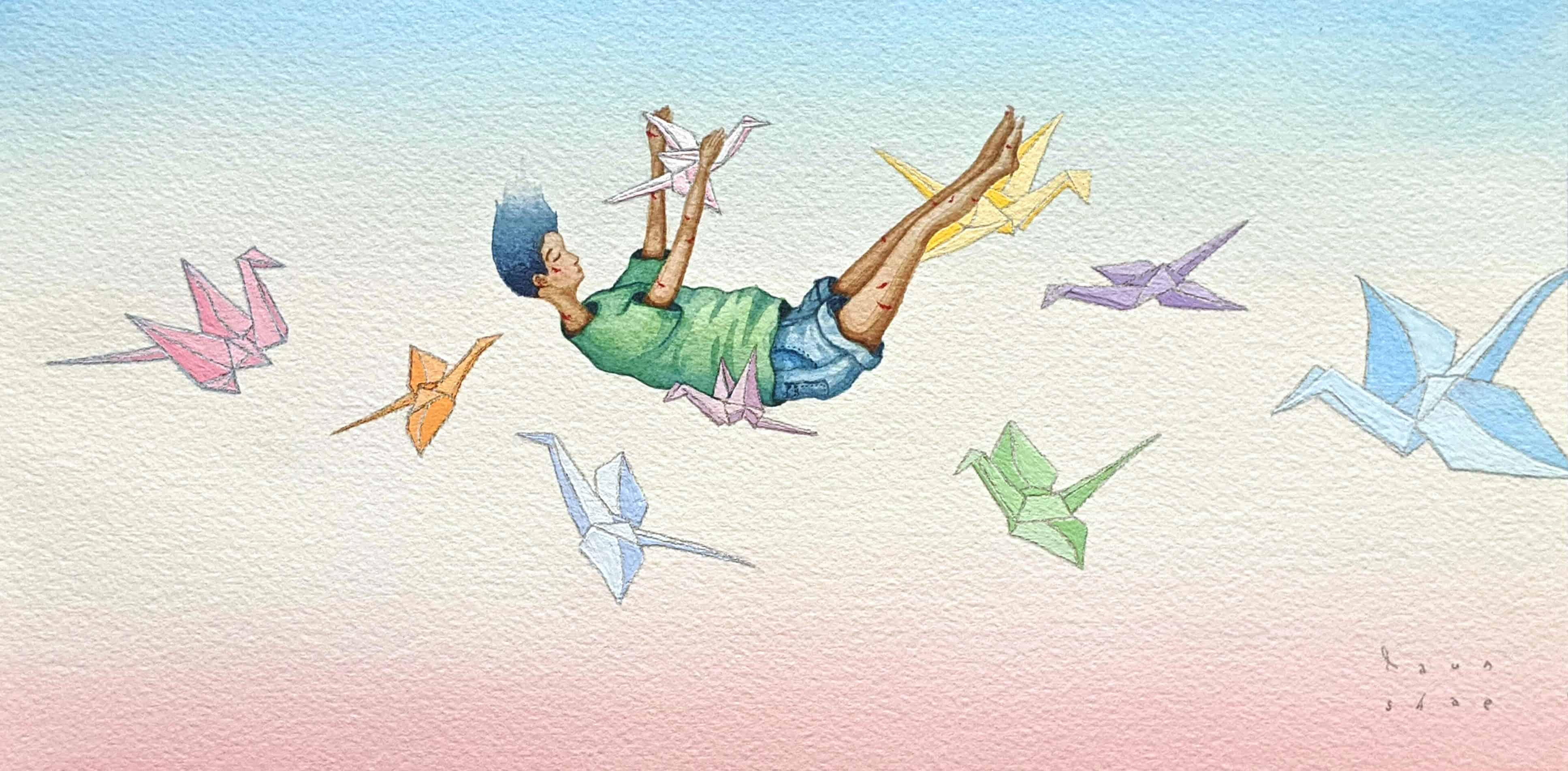 1. Bookshop // Oct 2019
As if by capillary action, the books she touched coursed through her, and in this being they became one.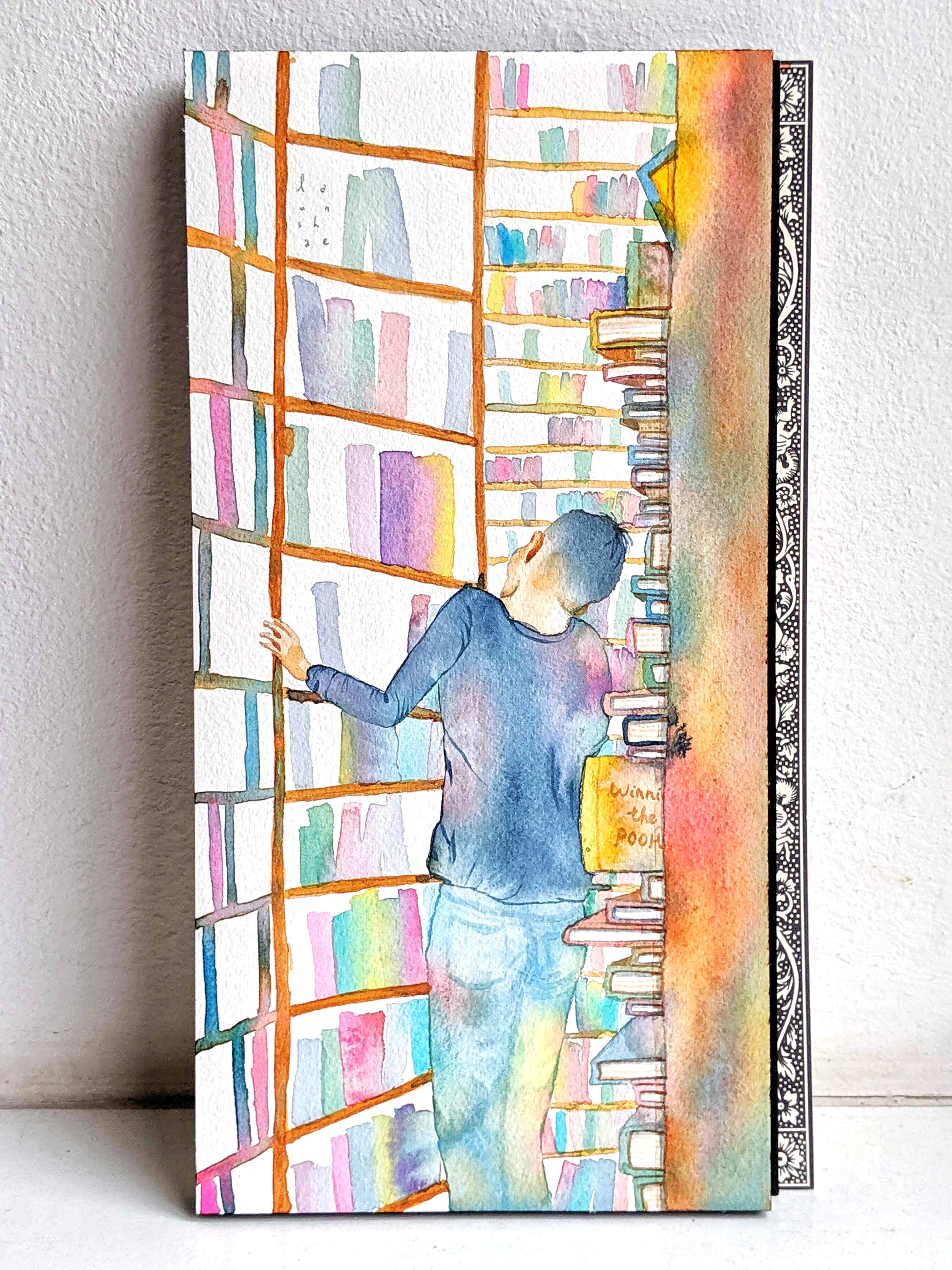 These were pieces with a deeper resonance. For me "雾锁南洋" has a special calming effect, "Playthings" feels like fantasy and adventure. "Like a million paper cuts" – a suspended moment in an otherworldly dimensionless space, that suspends me when I see it. And "Bookshop" is some indescribable magic.
I think art is a framework that helps me decide how I want to live my life, how I make decisions, how I surprise myself, and how I treat myself. It also helps to decorate our house almost anywhere you look. I am very grateful to be able to do this and want to thank my friends, a couple of whom have been extraordinarily kind and supportive, as well as thank W and my family for their great unwavering support.
2020, make more new things!