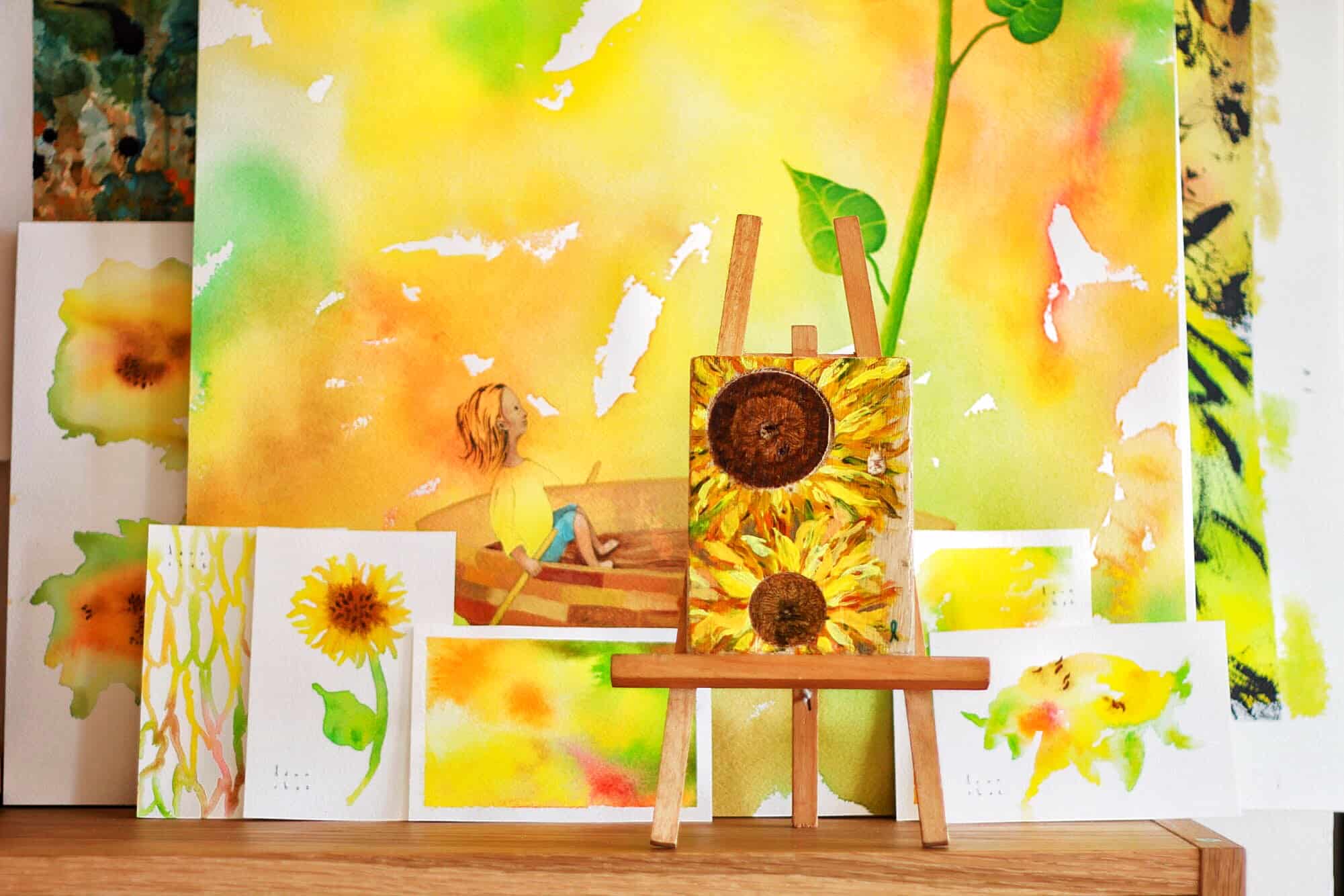 21 Aug 2018 – 11 Sep 2018
I started painting sunflowers inspired by the radiant warmth of @groundupinitiative and its founder Lai Hock. The paintings went towards a campaign in support of GUI, where every dollar contributed was matched one-for-one.
GUI, the kampung that connects urban dwellers to nature, has a real financial need since its expansion to 26,000 sqm of land four years ago with no investment backing nor government funding. The team has been working very hard to run various programmes over the past four years, but now time is running out. Their land lease will expire earlier than expected – April 2020. GUI may cease to exist if they are unable to sustain their finances, they seek our support at this crucial point in time. Since the close of our fundraising activities, GUI has started their own campaign to #KeepKampungAlive. Please find out more and support them here: https://groundupinitiative.org/keepkampungalive/
Tribute to a great man—so great, people compare him to our sun.
Our carpenter accidentally left this beautiful piece of wood behind, after building our cabinet. I wanted to paint some sunflowers in memory of Lai Hock, founder of GUI, and somehow i thought of this evocative piece of wood, that in itself has such a sense of history. Very glad to be able to use it as my canvas, can't think of anything more fitting to remember the kampung chief with.