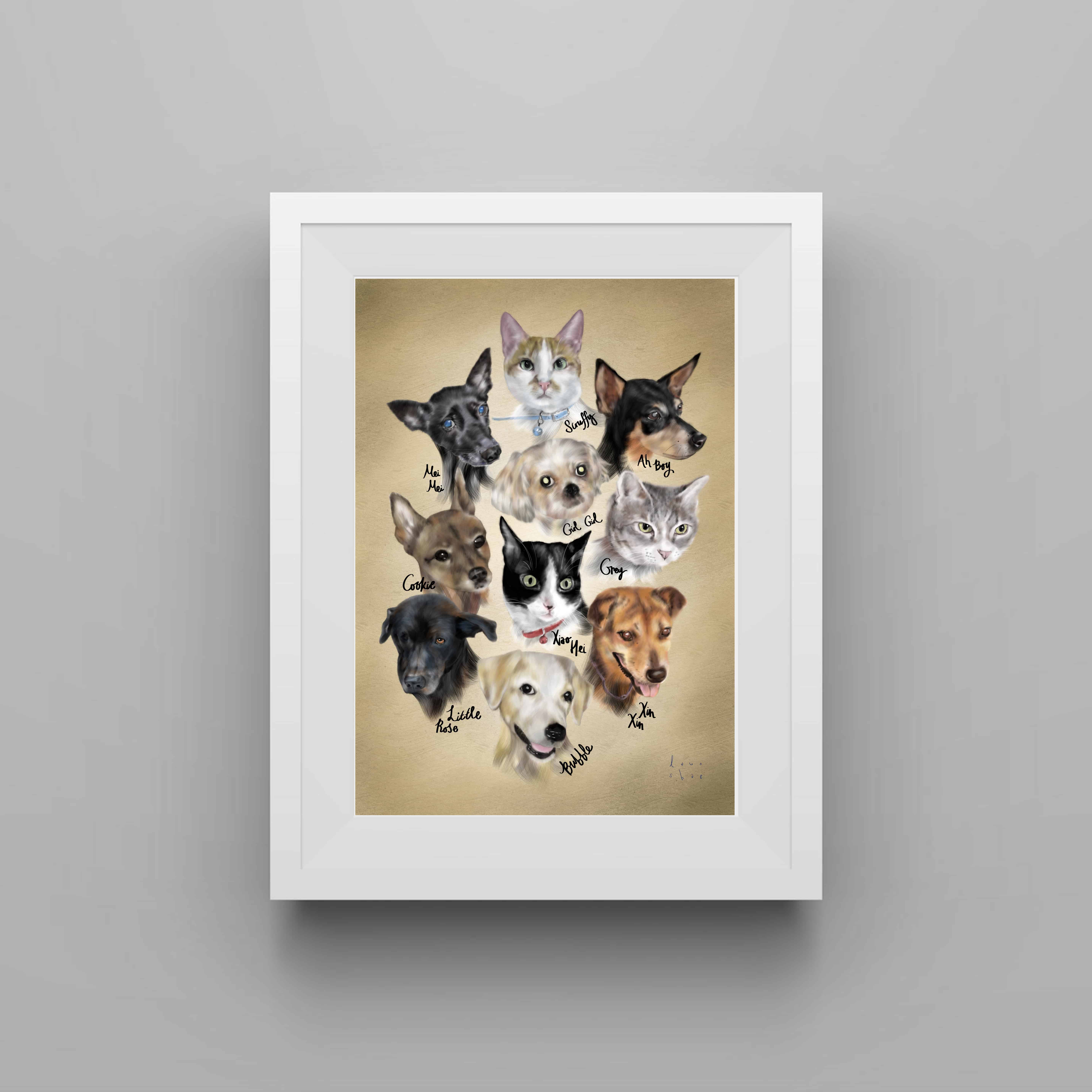 Digital painting of 10 adorable furkids, commissioned by major animal lover Shirley Goh. I've never painted so many cats and dogs before, it took me quite a while, and i'm just glad that furkid mama is happy with it.
// Half of profits donated to Animal Lovers League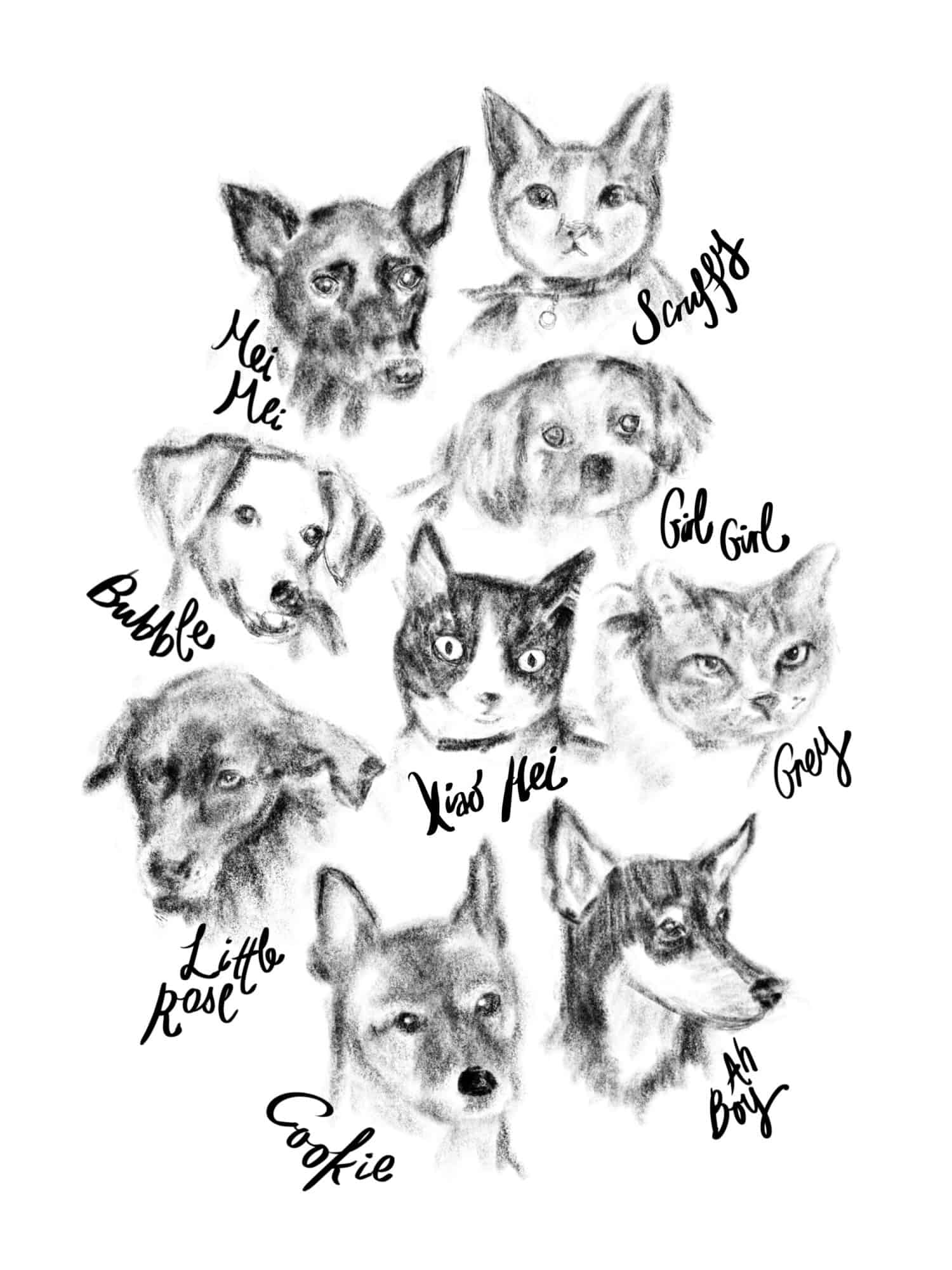 Preliminary sketch to test the layout.