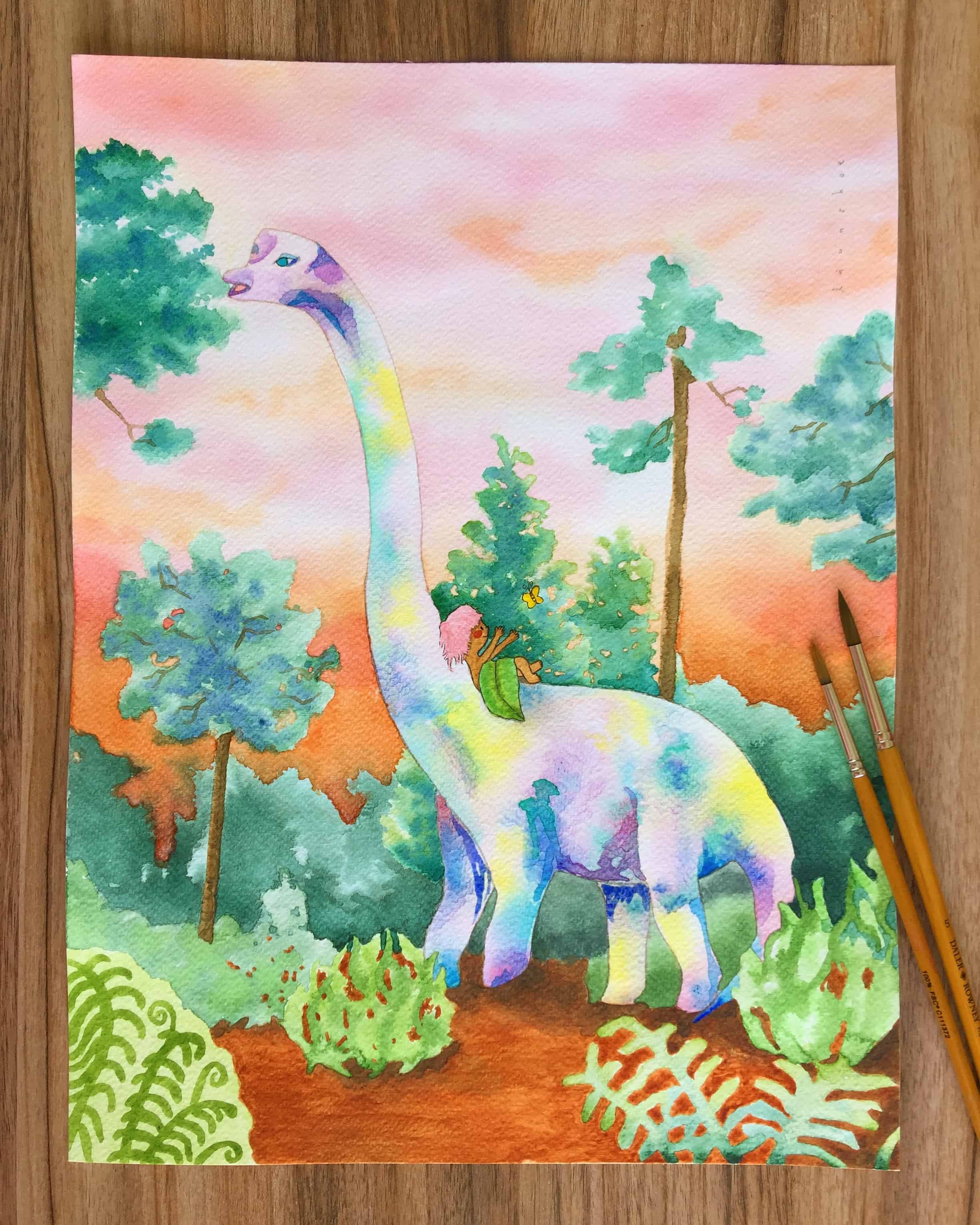 Our land before time was one of my favourite paintings at that point in time. A gentle plant eating dinosaur and a curious jungle boy in love with each other, themselves and the unfolding world… Featuring an exploration into new colour palettes of warm pinks and earthy oranges.
……….
Painted edge to edge on acid free watercolour paper
With dimensions of 40.6 x 30.5 cm / 16 x 12 inches
……….
Jungle boy: you've lived a long time before us, did you ever discover the meaning of life?
Dino: why is a butterfly a butterfly?
Jb: a butterfly is a butterfly, but what am i?
D: across all time you are unique in the universe, you are one and only. all you need to do is fulfill your greatness by being who you truly are.
// Half of profits donated to The Red Pencil (Singapore)