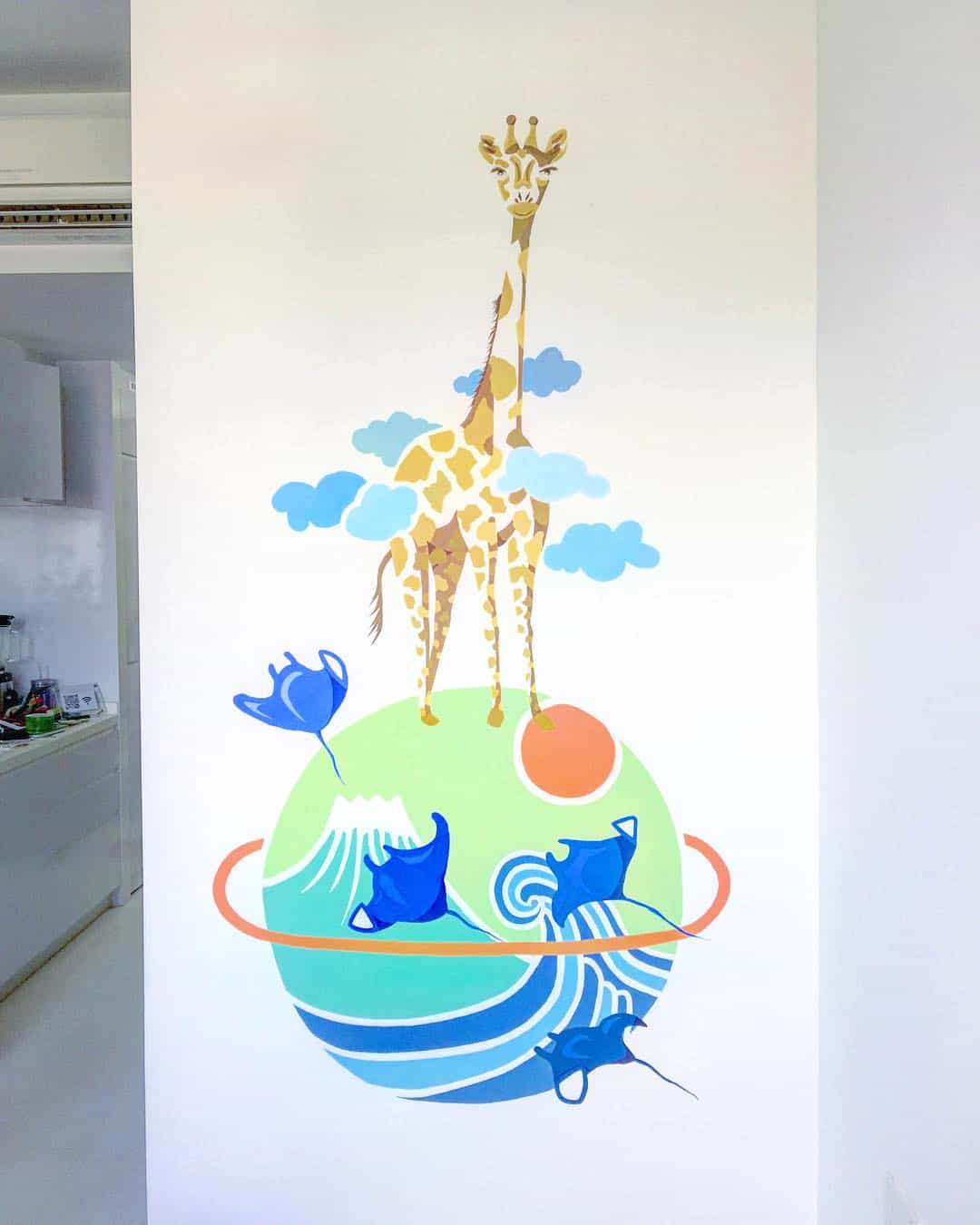 This was my first time painting a wall mural, and it was done at Daphne's place-what an experience! Thanks Daph for your whimsical vision and the yummy time at your cosy nook. Thanks too @wynlim for being there and taking great pictures and feeding us.
// Half of profits donated to Acres
After sharing her brief for a magical world of creatures, here was a set of concept sketches I came up with. As well as the final digital artwork that the mural was to be based on.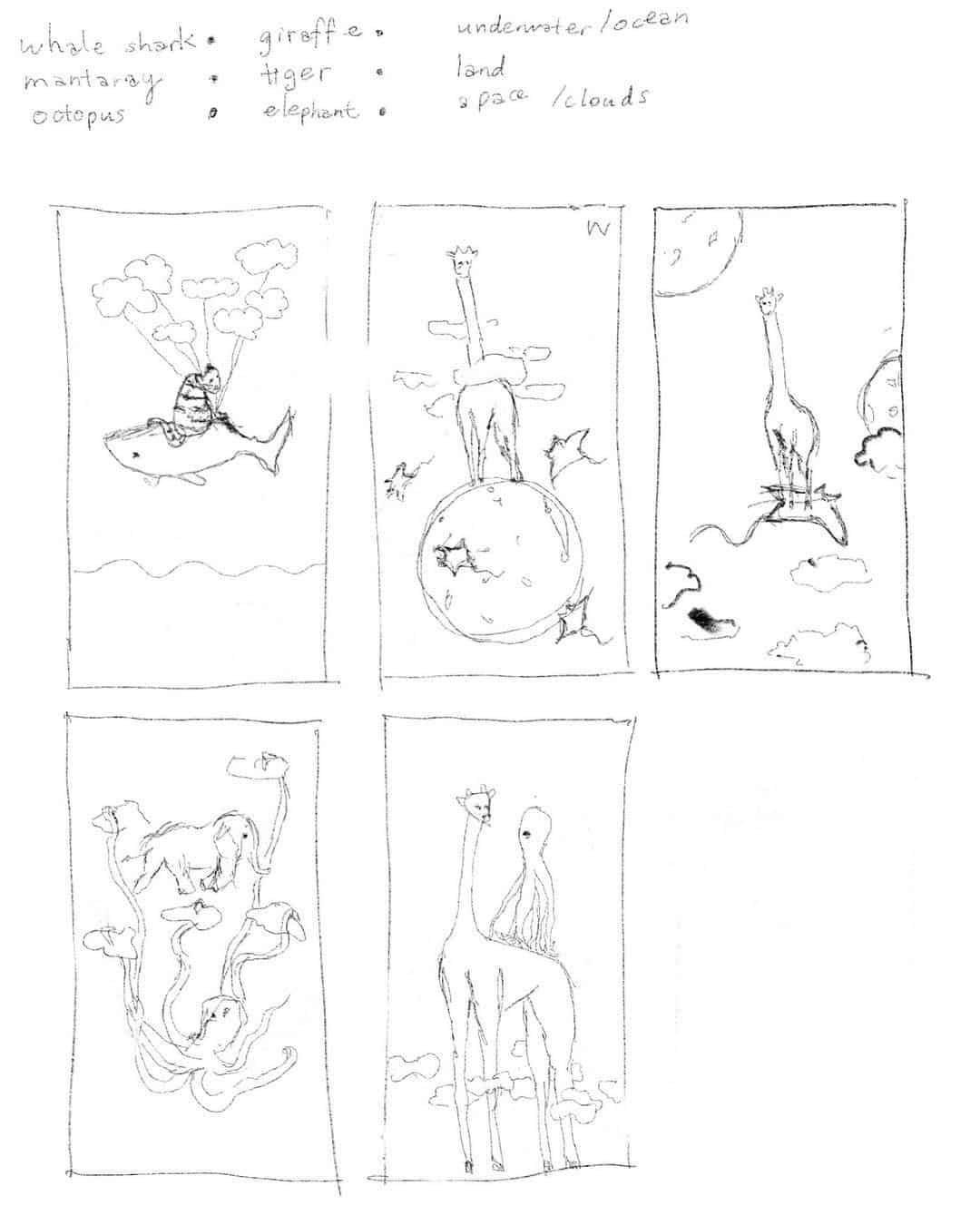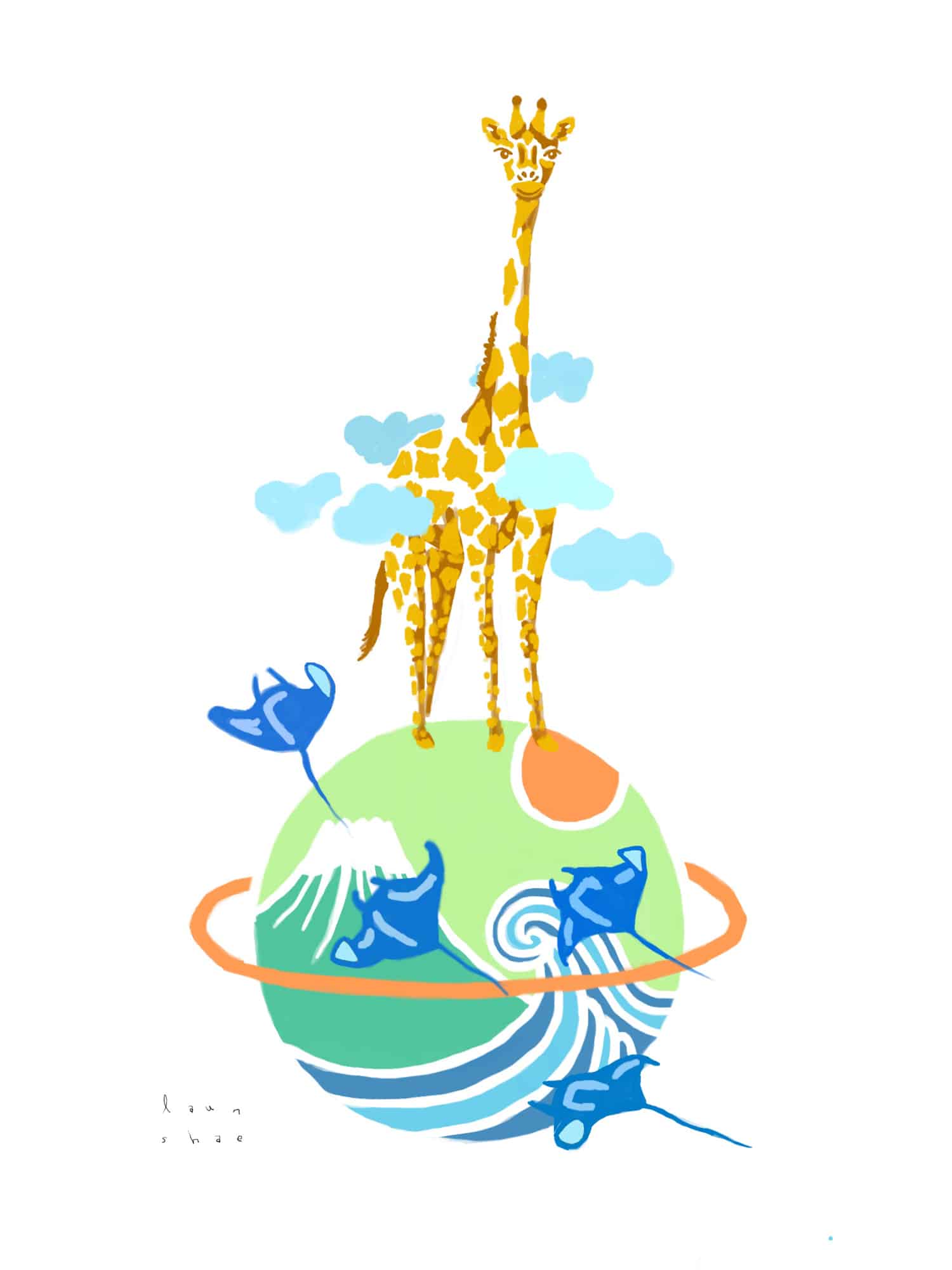 Practice sketches made to understand the nature of giraffes and manta rays. They made me wonder if giraffes evolved in a world with less gravity? They are just impossible! Exquisite!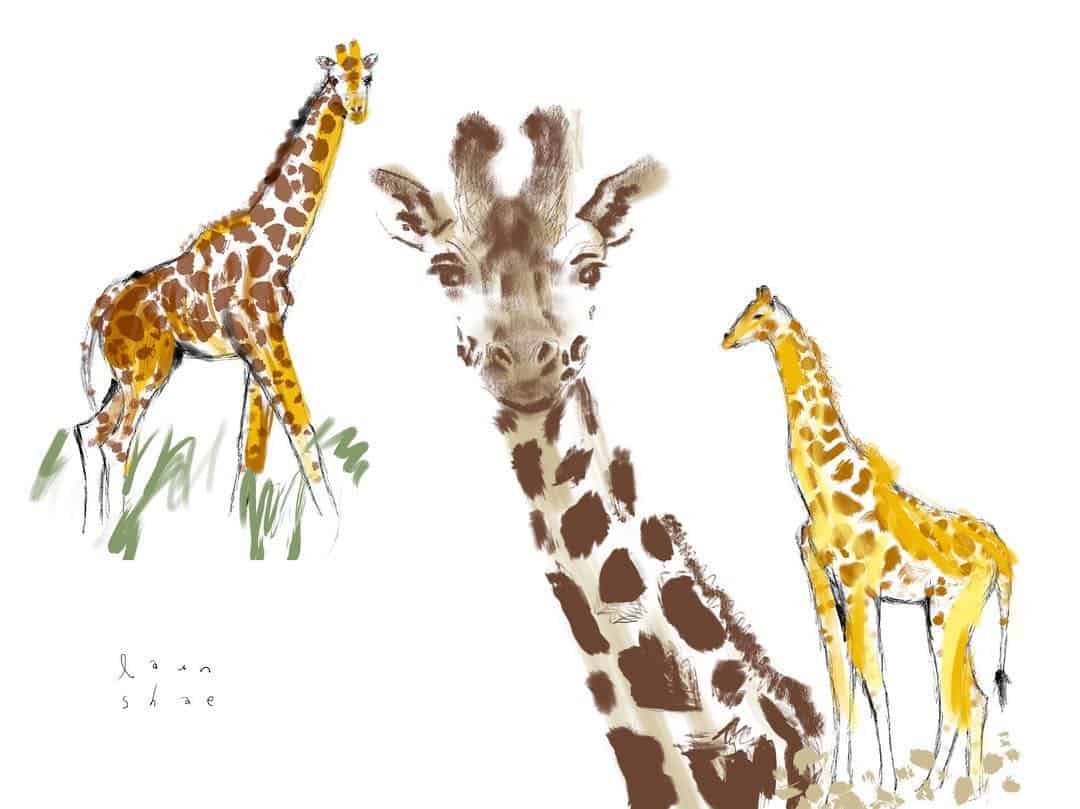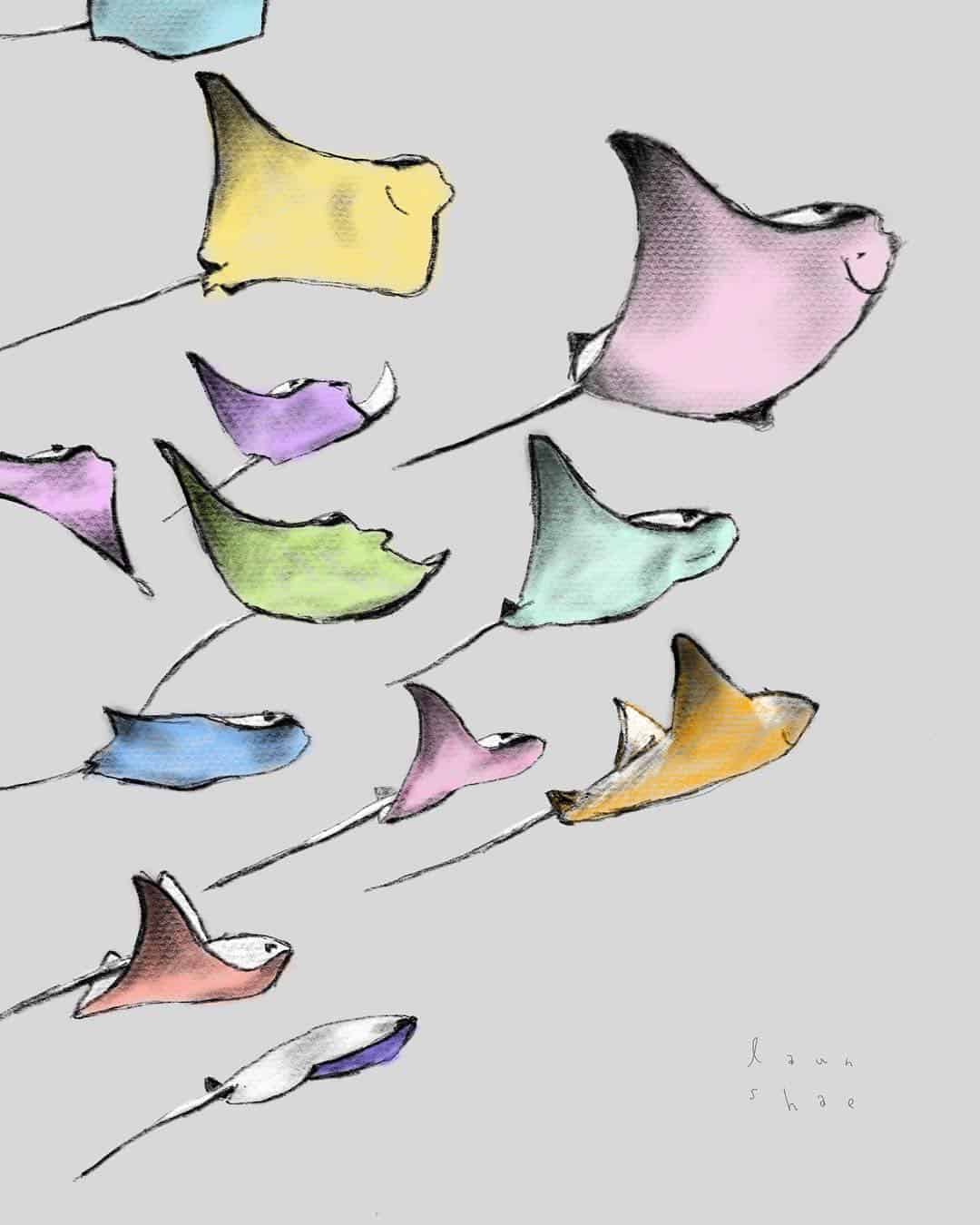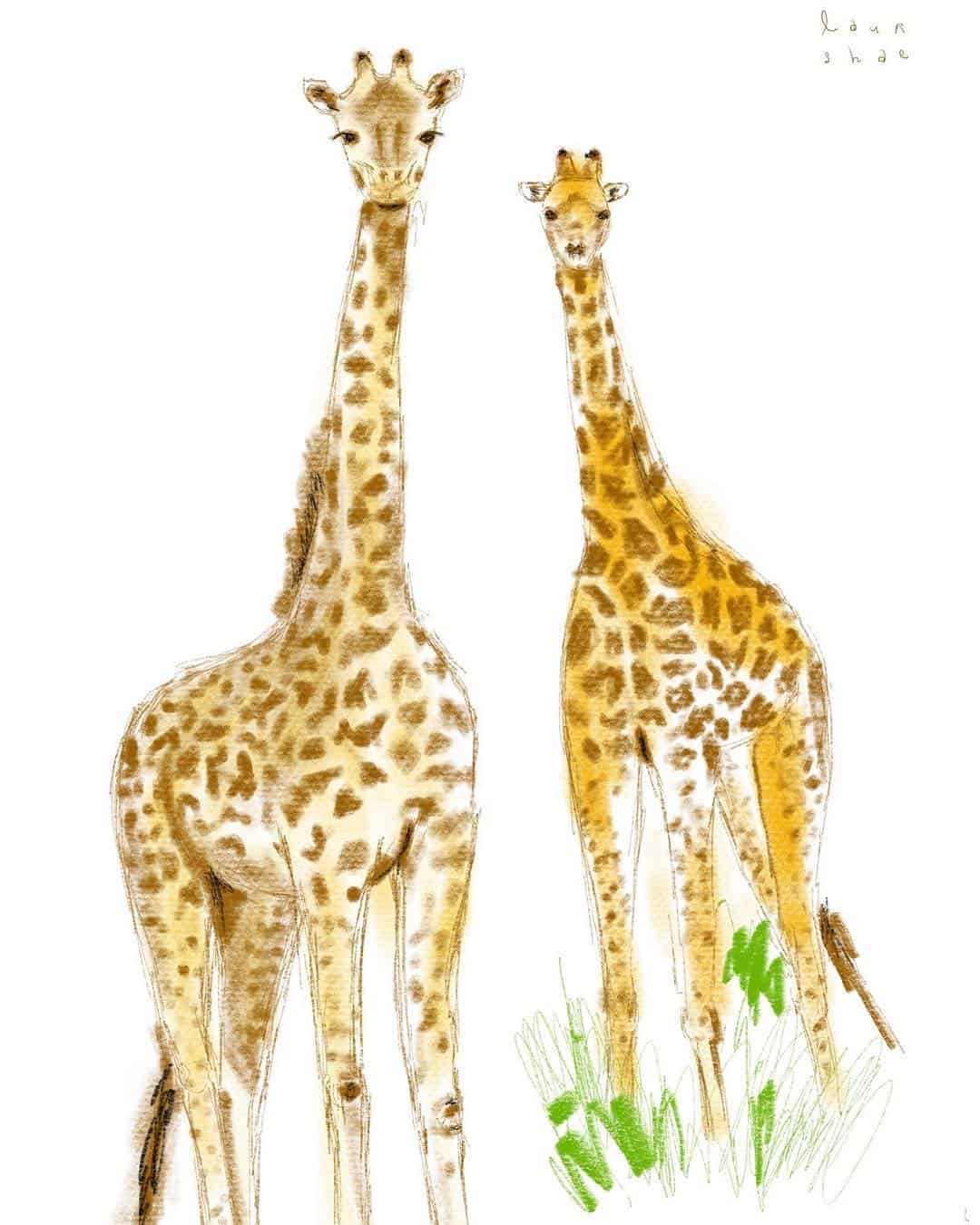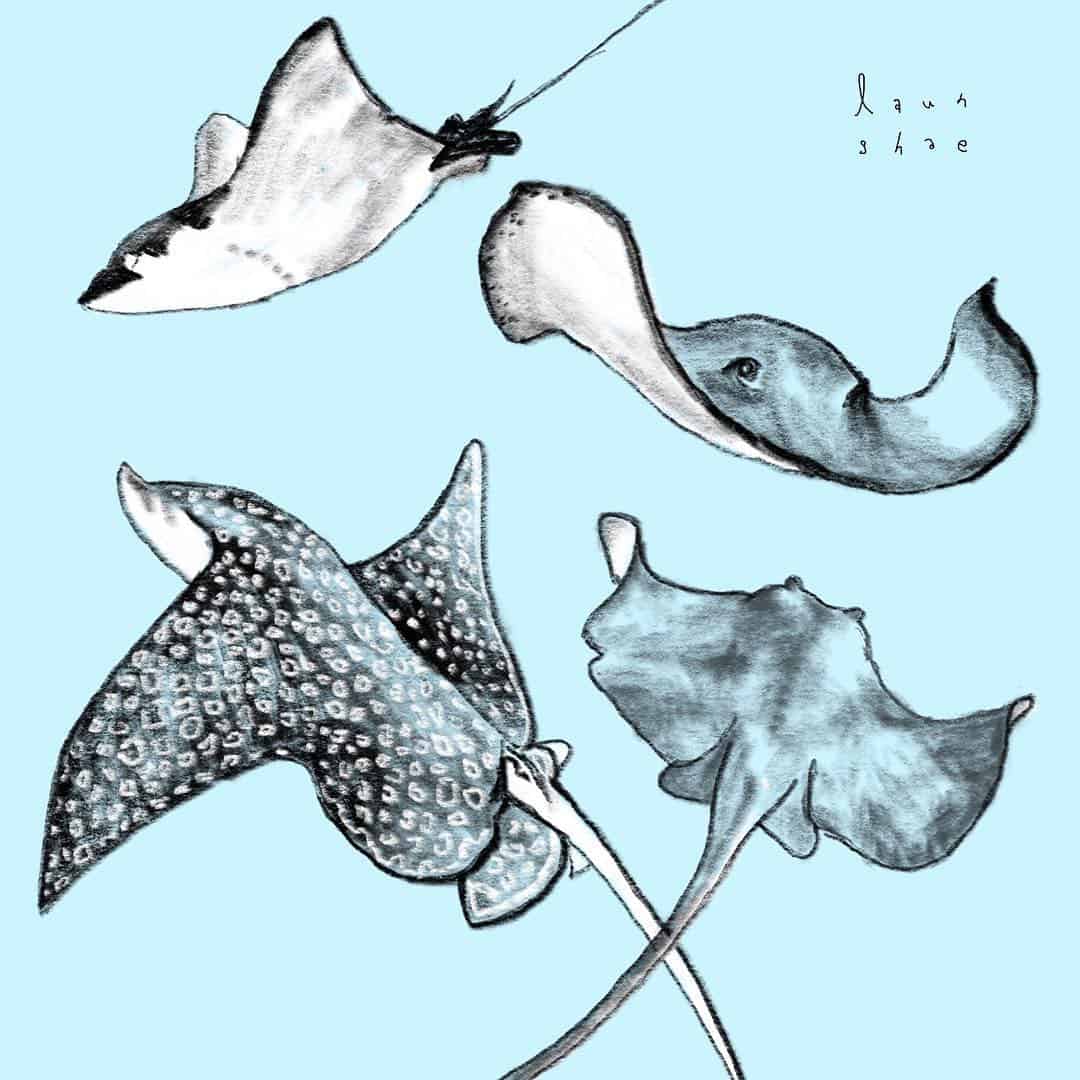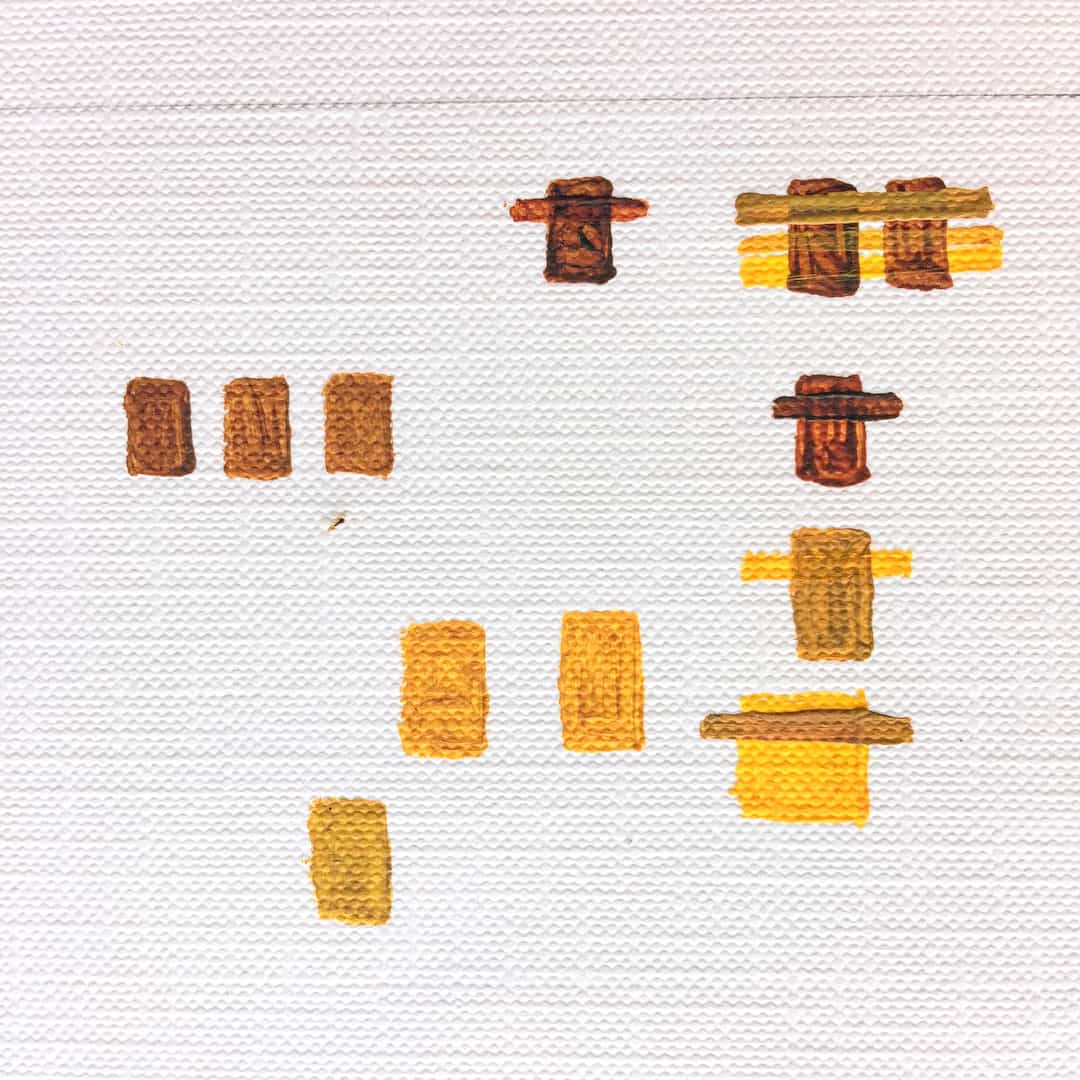 Before the actual painting, it was useful to test out and calibrate the paints on colour swatches.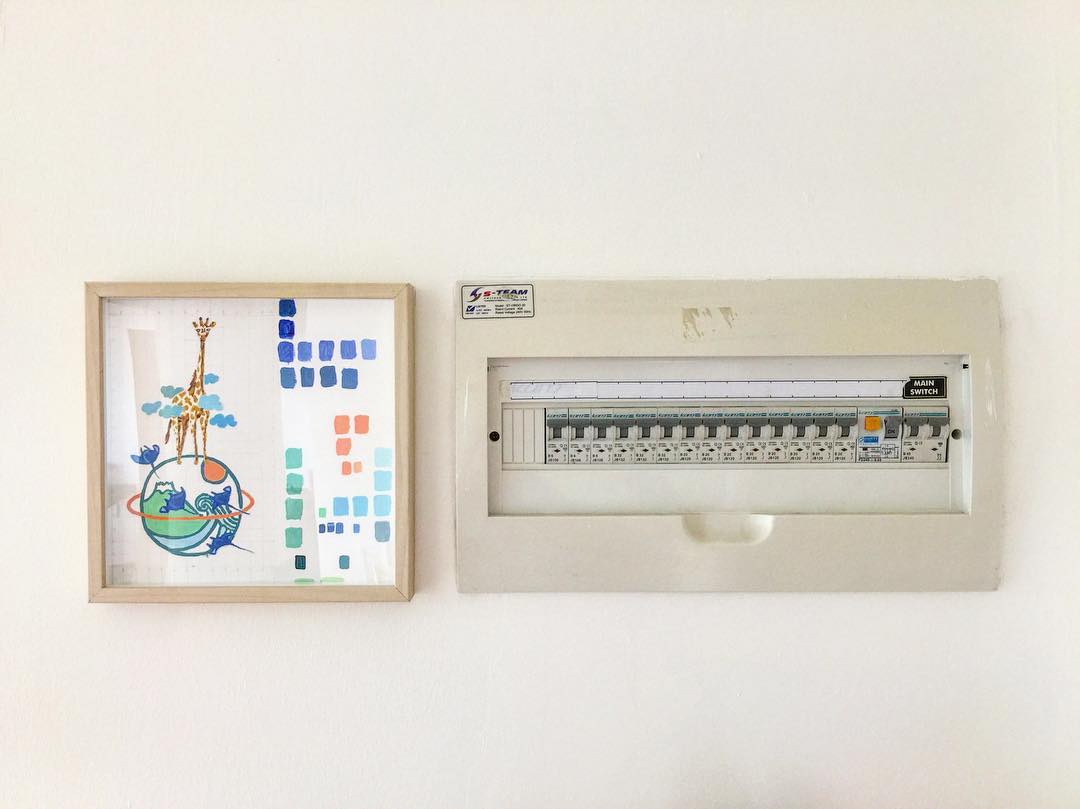 The final result once again, say hello to Daphne's Mollie and friends!